survey
Sustainability Influences Shopping Behavior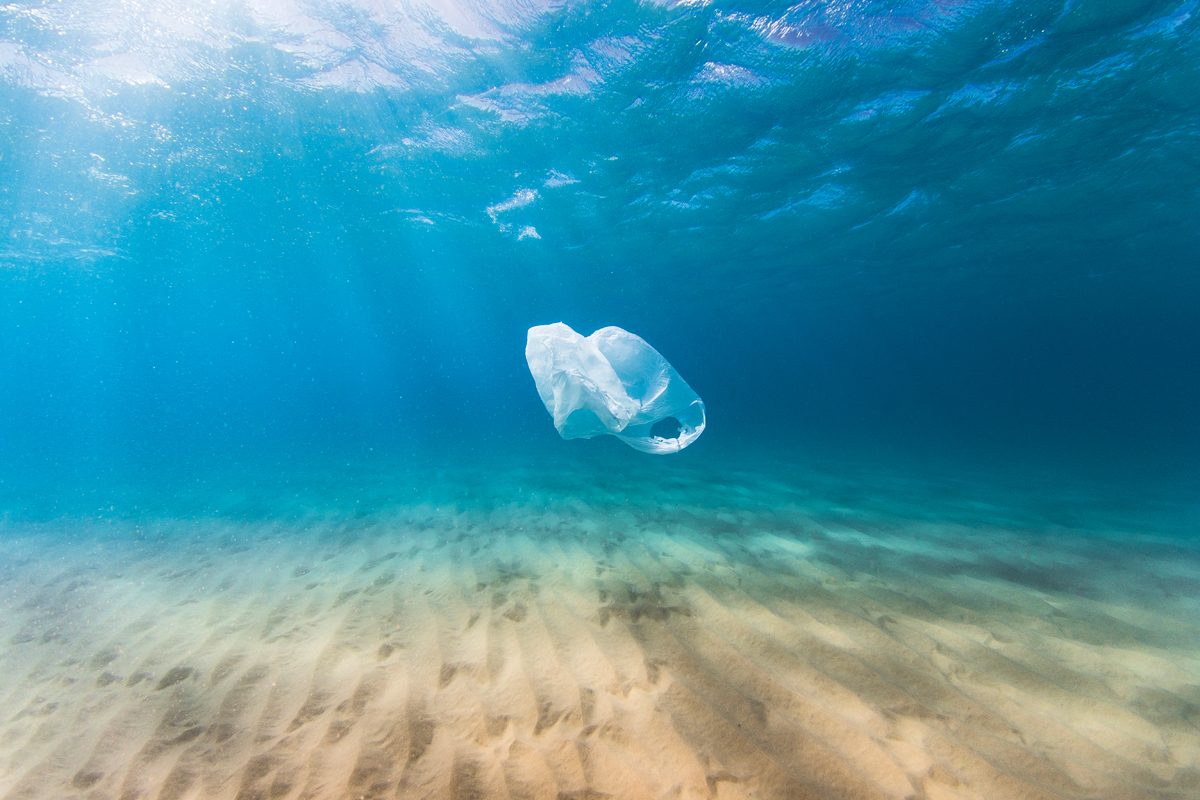 Slowly but surely sustainability is influencing not only what shoppers buy but also how much they are willing to pay for a product made with eco-friendly fabrics. In years past, consumers have expressed interest in "green" goods, yet when it came to swiping their credit card, individuals often balked at a higher price tag. That shopping behavior is on the wane. More good news: today's consumers will sacrifice certain features such as aesthetics and color selection in the name of sustainability. Another indicator of strides in eco purchasing patterns is that footwear as well as apparel is increasingly appreciated when eco materials are featured. The research shown here and on the following pages illuminate these and other consumer trends in purchasing behavior. While changes in eco shopping attitudes and decision making shown year over year between 2017 and 2018 is subtle, textile suppliers can take heart that responses reflect positive direction and that today's consumers are looking for ways to integrate sustainability into their active lifestyles. It is encouraging that shoppers surveyed believe it is an individual's responsibility to recycle used clothing and footwear, and don't depend on brands and retailers taking on that task. Responses to our open-ended questions are intriguing. We received a high volume of feedback on both questions, highlighting the fact that the topic of "USA-made" products and the issue of "chemical-free" resonate with contemporary shoppers. Verbatim responses to the two questions appear on pages 58 and 60. The panel consisted of 168 active, athletic men and woman who live in the U.S, between the ages of 18 and 50.
The Importance of Eco-Friendly Products

Are you willing to pay more for apparel or footwear with eco-friendly fabrics and materials?

When purchasing apparel how important is the use of eco-friendly material in your final decision-making?
When purchasing footwear how important is the use of eco-friendly material in your final decision-making?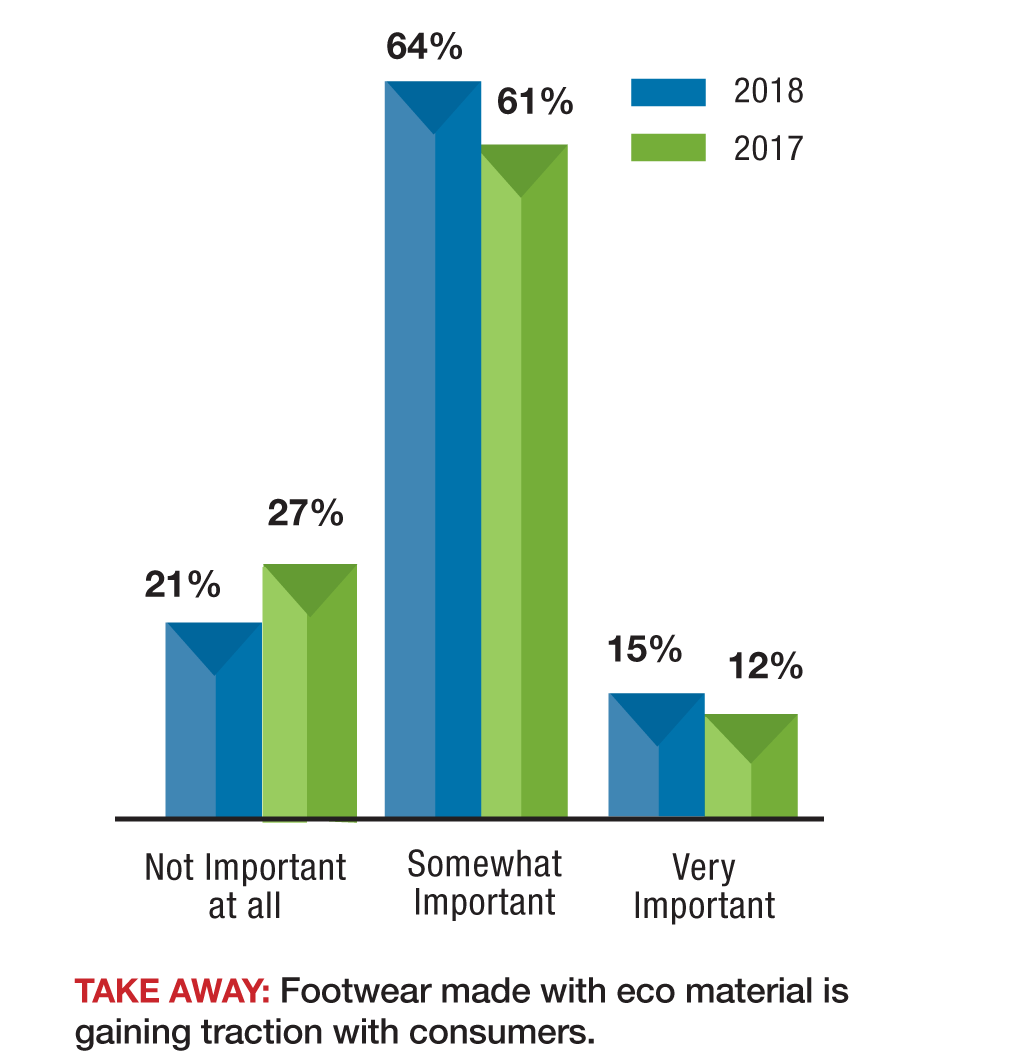 How important is knowing the traceability of natural products like down and wool?
Who should recycle used clothing or footwear?

With all the talk about plastic straws and plastic bags polluting the ocean and peer pressure to re-use rather than buy new, please rate your level of eco-anxiety.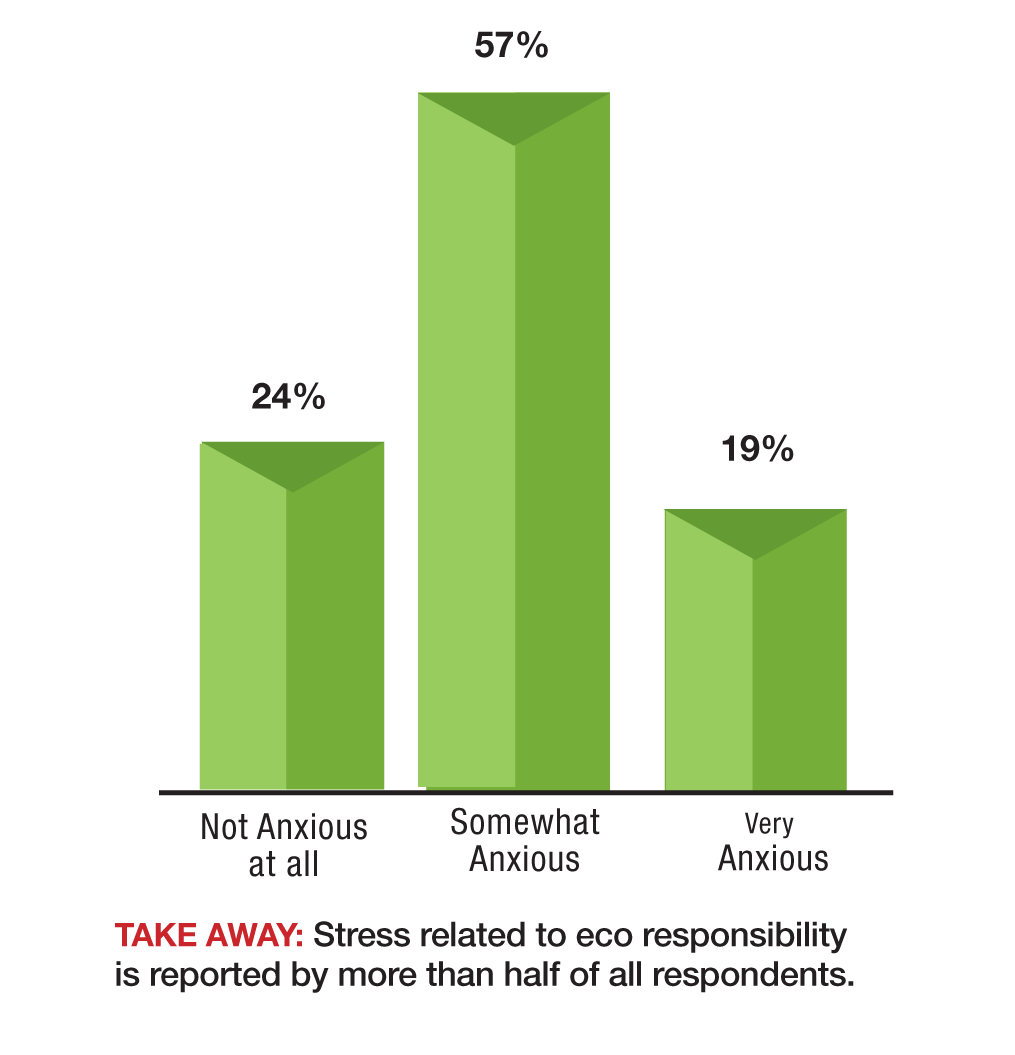 What one thing would you give up to have a 100% sustainable apparel or footwear product?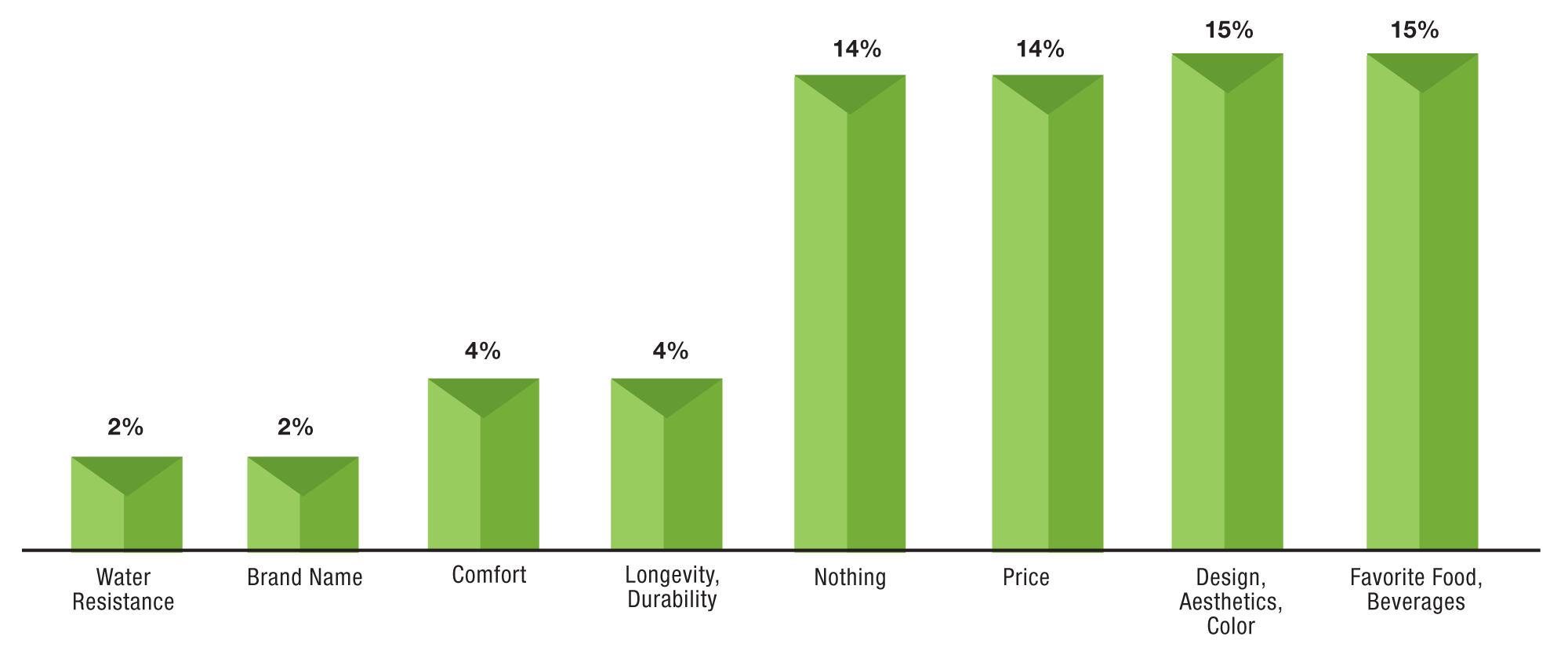 Verbatim
"I would give up eating fried chicken and bacon."
"Candy"
"I would give up choosing a name brand to choose a company that has 100% sustainable apparel or footwear."
"Chocolate"
"Too tough to answer!"
"Fancy product packaging."
"I would give up plastic flip flops."
"Pedicures"
"Probably some level of structural integrity, comfort, or aesthetic appeal."
"Things I would not give up: Durability and fashion appeal.  I feel like I would easily give up superfluous packaging."