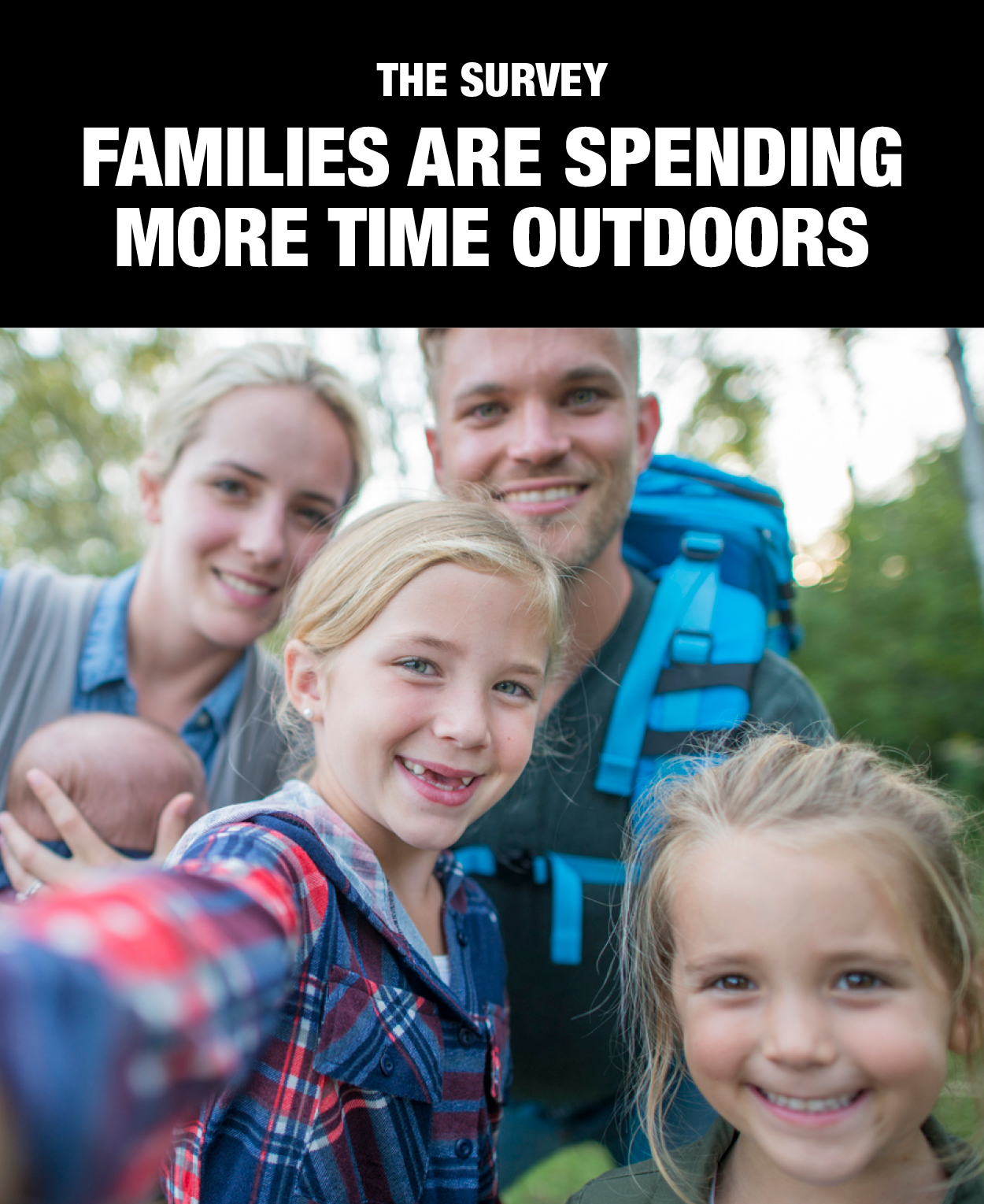 With more families spending time outdoors, a healthy side effect of the past pandemic-impacted year-plus, we decided to ask active/outdoorsy consumers about their family activities and purchases. Of those surveyed, 71% told us they added family fitness activities to their routines during the pandemic, with 76% saying these new activities are either likely or very likely to become a regular part of their family's lifestyle.

What type of expectations do these consumers have for family-oriented outdoor gear purchases? Seventy-two percent say they expect the price for their children's  products to be less than it is for adults. Sixty-four percent are more likely to buy product for kids if the brand also makes products for adults, and 77% say their children have "some input" on what outdoor product is ultimately purchased. And when it comes to sun protection, 59% of consumers surveyed said they rely on SPF protection in both lotions AND fabric.

278 respondents, male and female.

Read the August 2021 Issue