Published in the Jan/Feb 2021 Issue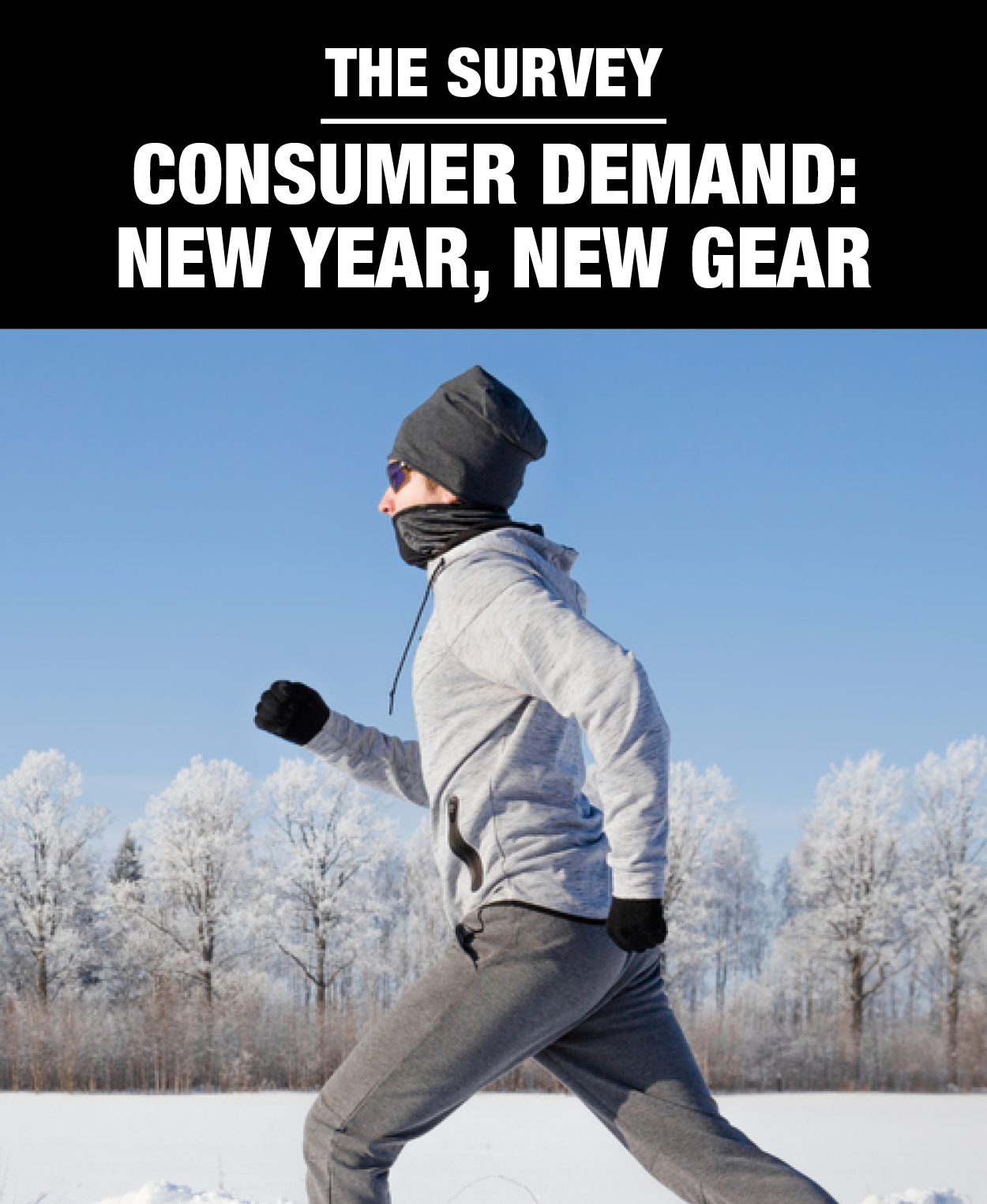 Many consumers have begun participating in new fitness activities this past year. And they are buying new apparel, gear and footwear for those activities. Those are just two of the key takeaways from our latest consumer survey. Strength training, yoga and fitness walking were the top three "new" activities that our survey respondents reported taking part in. And 50 percent of those surveyed said they purchased new apparel for that fitness activity this year, with 48 percent saying they purchased footwear.Running footwear is the most in-demand item, with 72 percent of those surveyed saying they are considering purchasing running shoes this year. Casual shoes, sneakers, hiking shoes and slippers also rated near the top on the "considering purchasing" list. What will entice consumers to shop in-store? We have asked consumers this question multiple times over the past several months, and their answers have shifted slightly each time. In the most recent survey, respondents listed the top three aspects that they are seeking from brick-and-mortar stores in the current environment: #1 Require face covering for store associates; #2 Require face covering for customers; #3 Limiting the amount of customers in store at any one time.
‍
The survey, conducted by MESH01, included 373 respondents, men and women, ages 18 to 60 who identify themselves as active and outdoors.



Read the Jan/Feb 2021 Issue