survey
Let The Shoes Tell The Story
When it comes to boots,  consumers want them to be work-ready.  We asked consumers what they look for in their boots, and the results were illuminating. Most respondents said the boots they regularly bought were for function: cold weather boots, rain boots, work boots or hiking boots. (22 percent said they regularly bought fashion boots.) Of all the qualities shoppers looked for, durability was the most important. We also asked consumers how much the return process factored into their shopping decisions. A majority (69 percent) said that a given retailer's return policy factors into their purchase. Read on for more insights into what consumers are looking for — and what they're taking back. The survey, conducted by MESH01, included 1118 consumers ages 18 to 60.
What types of boots do you regularly buy?

What type of stores do you shop for the boots that you regularly buy?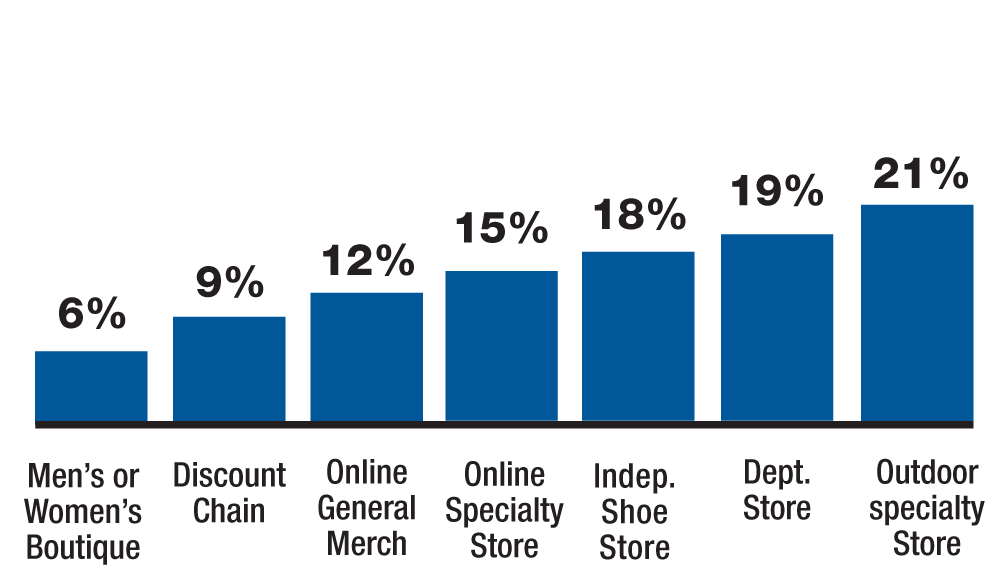 What features are most important to you when choosing which boots to purchase?

When shopping for boots, how important is an anti-slip outsole to your purchase?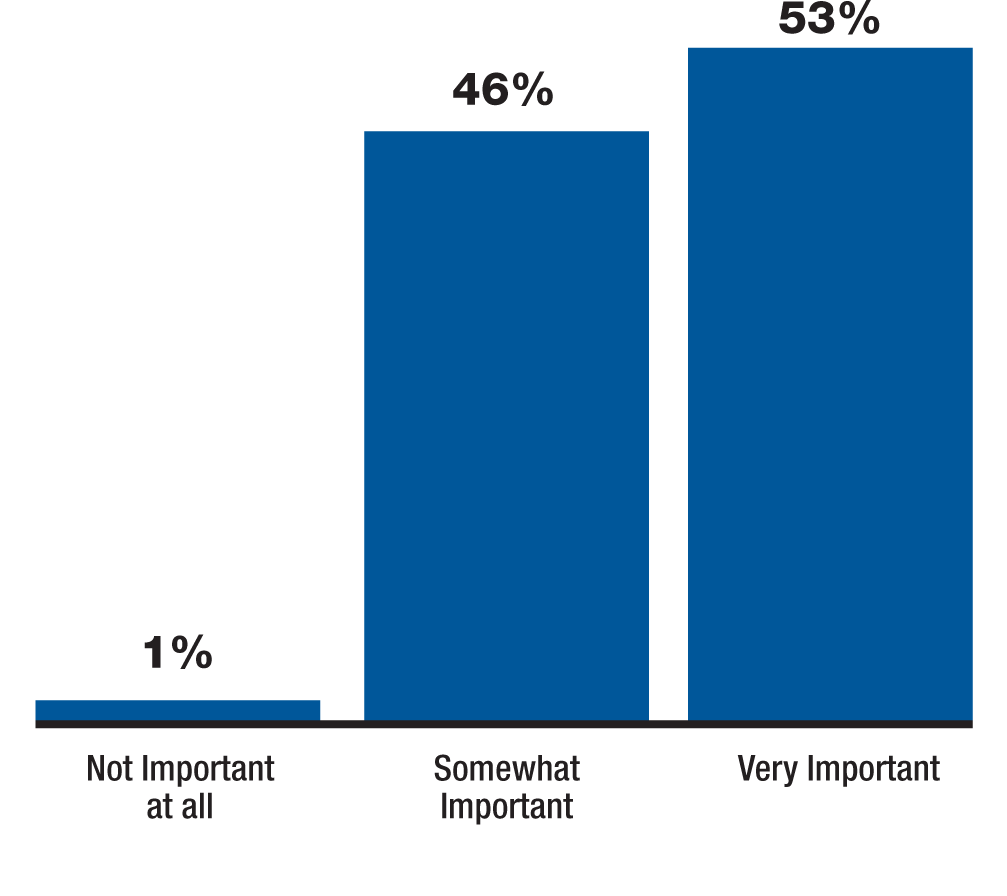 ‍COMMENTS

"I live in a rural location, so I'm just as likely to have to trek gravel and mud as I do retail floors." Female / 38
‍Slipping on a hike can have devastating consequences." Male / 50

When buying a pair of boots, do you also purchase...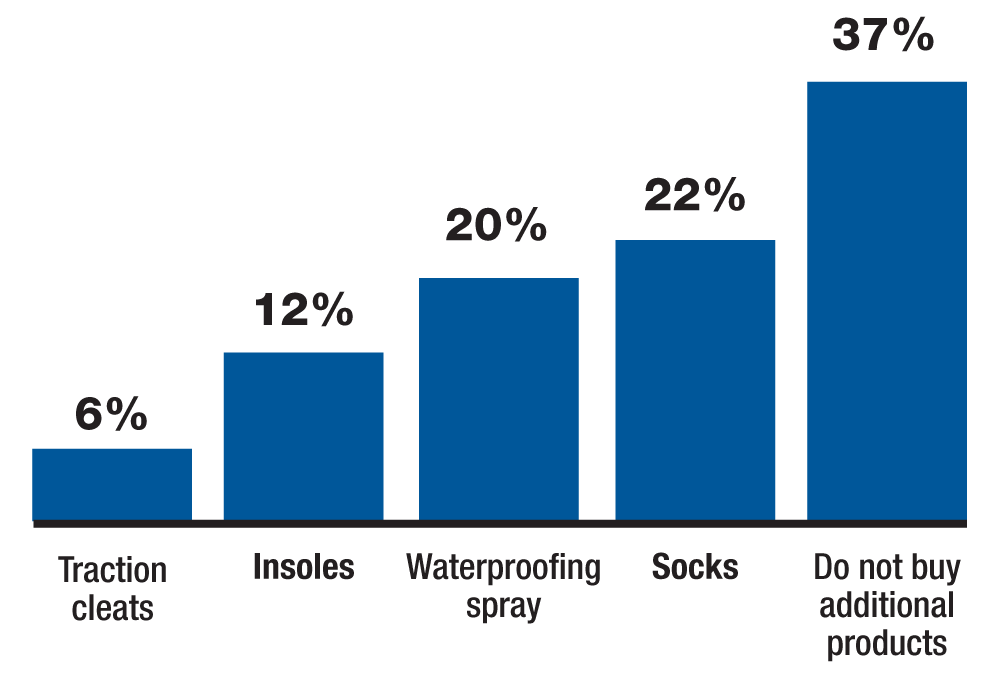 If you purchased any of the additional items, did you select the items....?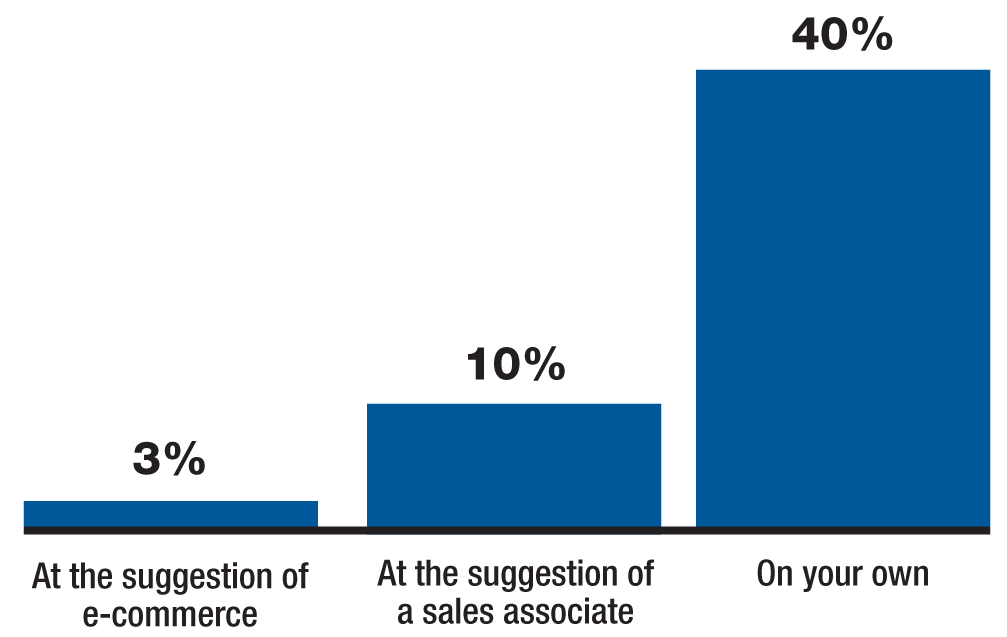 When shopping for boots, do you use the same sizing as your shoes, athletic or casual footwear, or do you have your feet measured at the store?
In general, does a retailer's return policy factor into whether or not you purchase there?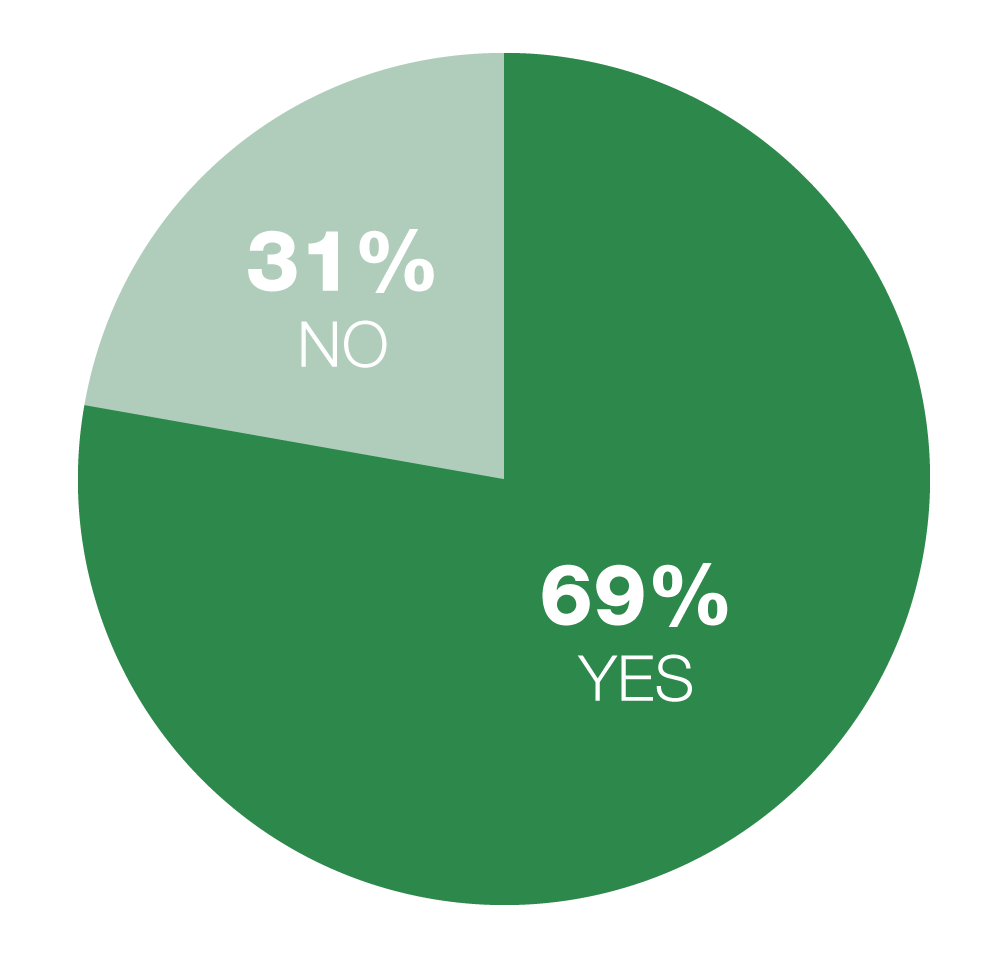 How long did you have the item(s) before you returned it?
"If I'm unsure about the boots, a store having a final sale policy will discourage me from buying them before further research. If I know I like them, a store having a warranty policy is very reassuring as well." Female / 19
"If there is a "no return" policy,  I shop elsewhere." Female / 56
"In the case of online, I expect free returns. From brick-and-mortar stores the return policy isn't as important because I already know the boots fit and that I like them." Female / 37
"For online purchases, this is an absolute necessity, unless I am replacing footwear with an identical pair. When buying in a store, this is still an important consideration, but not an absolute must." Male / 55
"I like to order online, try it on at home and if not satisfied, return the product." Female / 38
"It is really difficult to tell if a shoe is right for you without wearing it for a little bit of time. It's nice to be able to take them home and try them out and if they don't work, be able to return them." Female / 24

"If I'm unsure about the boots, a store having a final sale policy will discourage me from buying them before further research. If I know I like them, a store having a warranty policy is very reassuring as well." Female / 19
"If there is a "no return" policy,  I shop elsewhere." Female / 56
"In the case of online, I expect free returns. From brick-and-mortar stores the return policy isn't as important because I already know the boots fit and that I like them." Female / 37
"For online purchases, this is an absolute necessity, unless I am replacing footwear with an identical pair. When buying in a store, this is still an important consideration, but not an absolute must." Male / 55
"I like to order online, try it on at home and if not satisfied, return the product." Female / 38
"It is really difficult to tell if a shoe is right for you without wearing it for a little bit of time. It's nice to be able to take them home and try them out and if they don't work, be able to return them." Female / 24