survey
Let The Shoes Tell The Story
What's a work shoe? Anything you need — or want — it to be. While pumps, laceups and dressed-up styles may have been the workwear bywords of the past, today's playing field is as broad as the market itself. Our survey with Mesh01 asked 158 consumers ages 20 to 60 about the kinds of footwear they wore to work, and the results illuminated the sea change that's occurred and continues to occur across American workplaces. Forty-eight percent said they'd made a change in the kinds of styles they wear to work in the past five years; today, only 2 percent of respondents said the dress code at their place of employment was formal. Business casual was the name of the game for the largest share of our surveyed consumers (41 percent), but every kind of workplace attire was represented: athletic (8 percent), casual (28 percent), uniform (12 percent) and workwear (7 percent). Casual (36 percent) and athletic shoes (32 percent) comprised the largest share of workplace kicks. The survey, conducted by MESH01, included 158 respondents, male and female, ages 20 to 60.
The Importance of Eco-Friendly Products

How would you best describe the dress code at your workplace?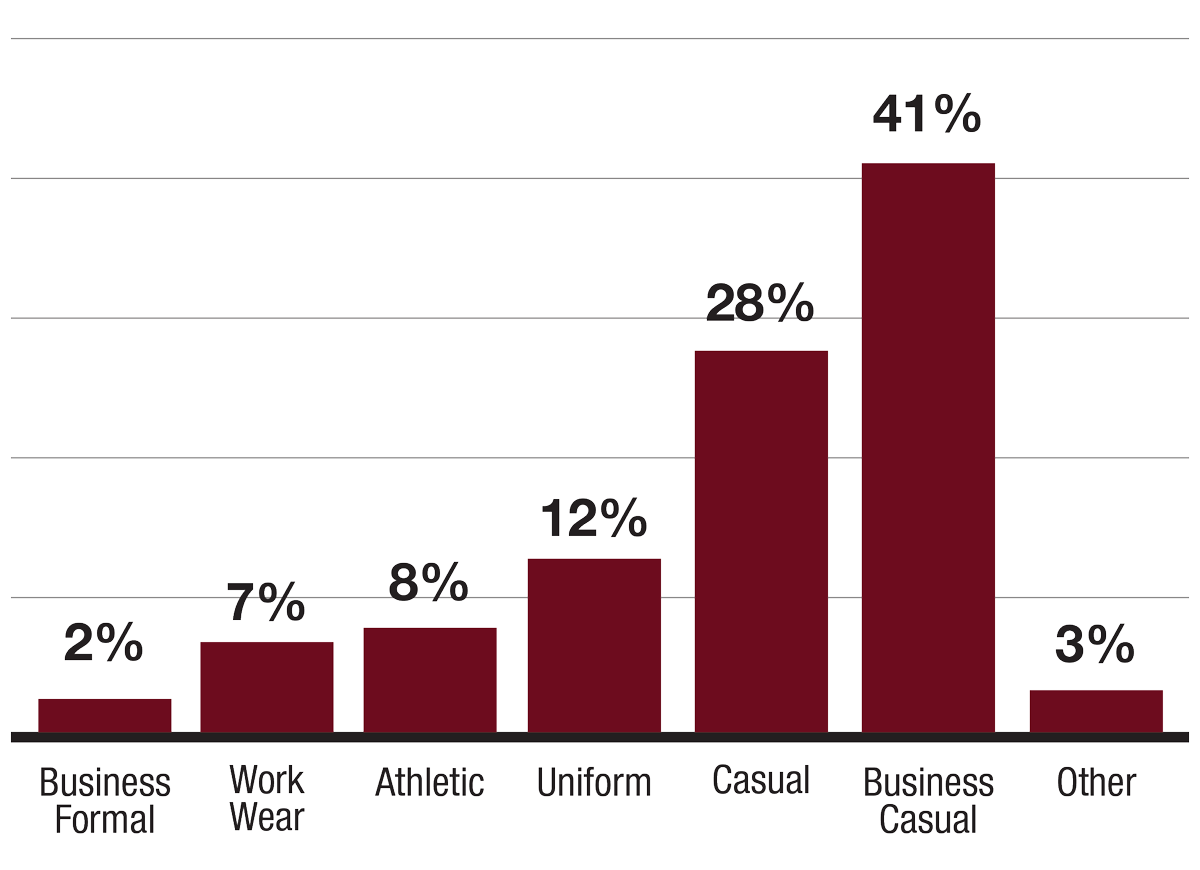 What style of footwear do you wear to work the most?
What are the attributes you most look for in your work footwear?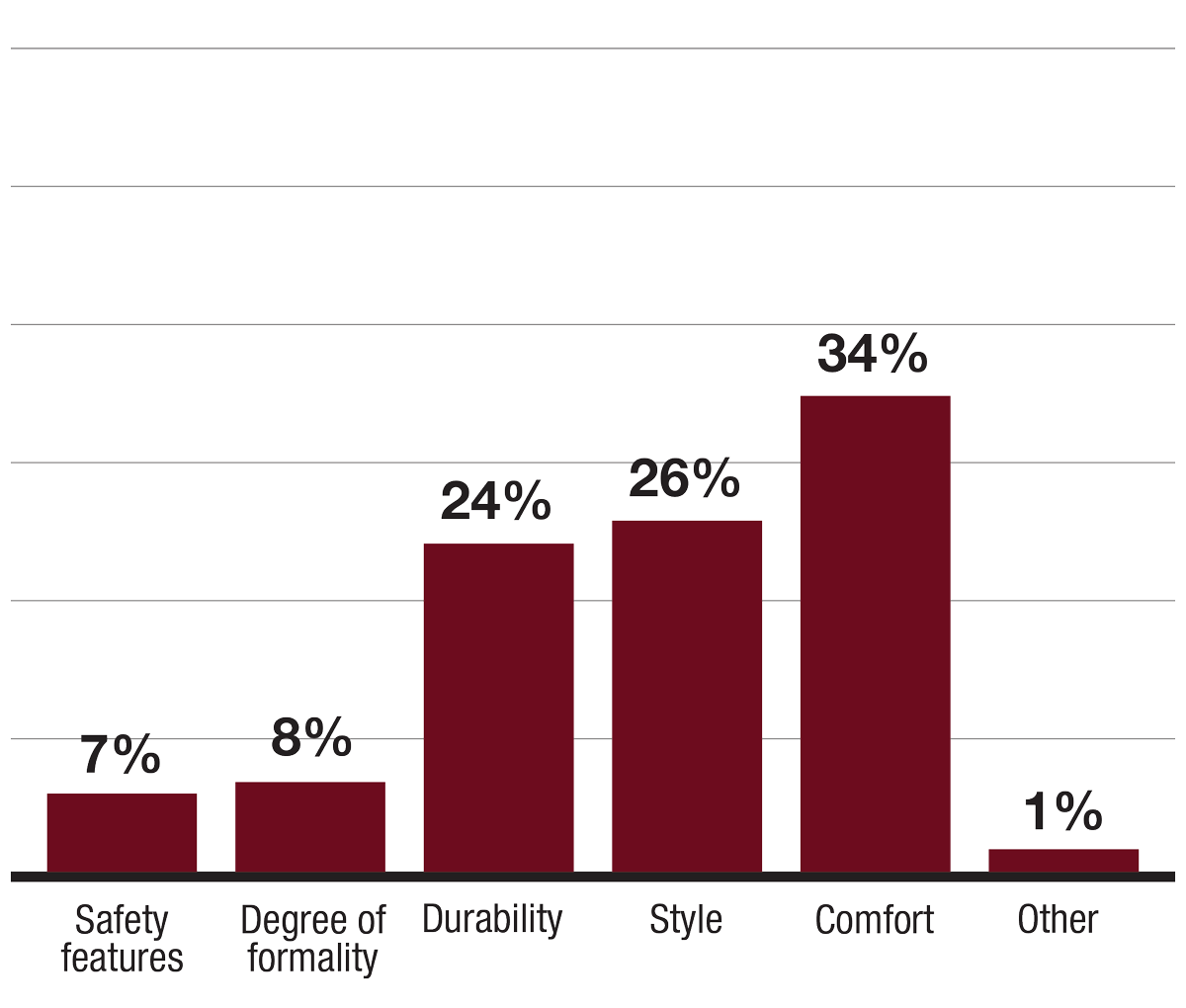 How many pairs of "work shoes" do you own?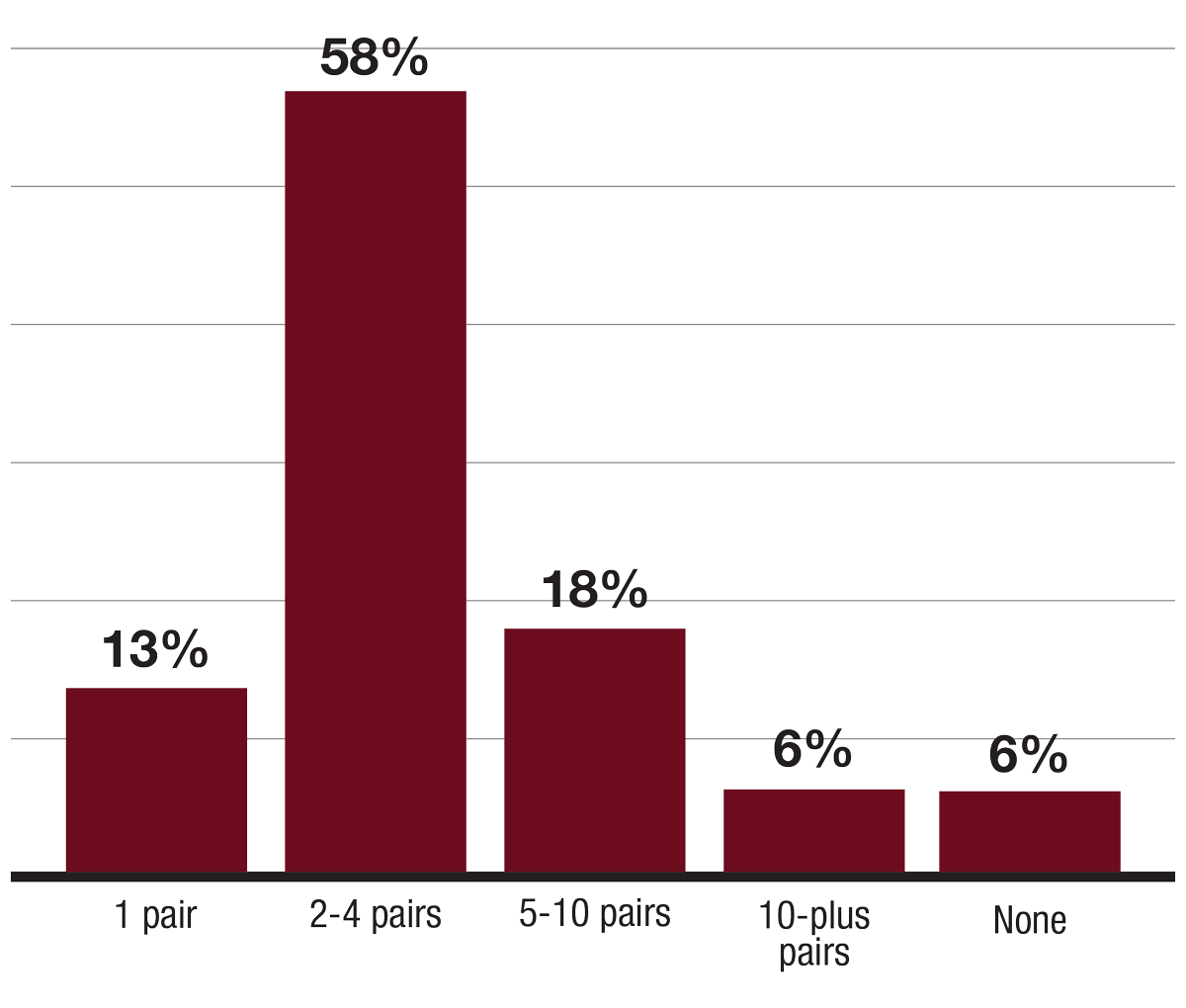 How often do you shop for footwear to wear to work?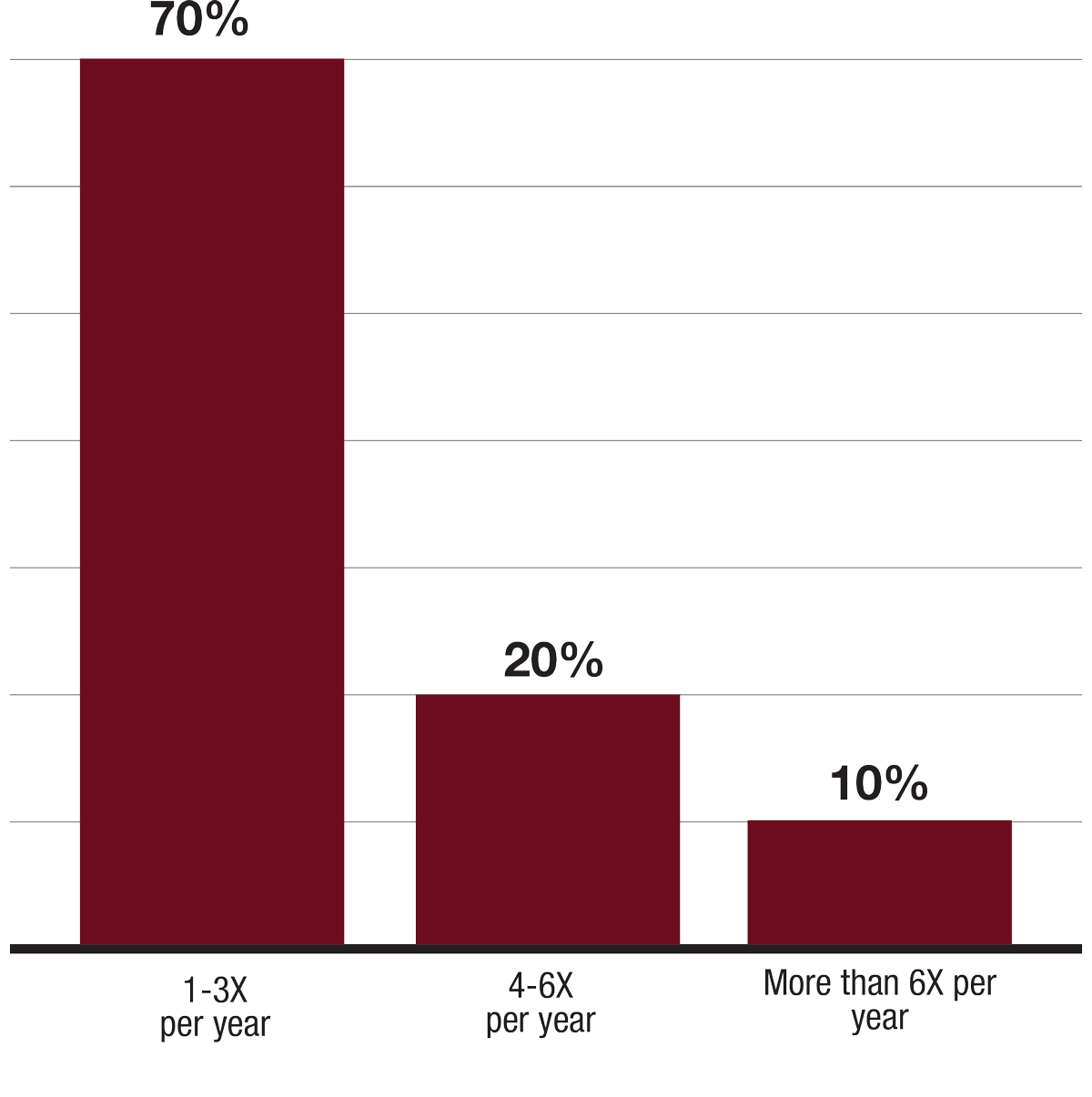 Do you buy or consider buying accessories with your new shoes?
"NO" TAKEAWAYS
‍"I have changed brands, but have remained in athletic — mostly running sneakers." – Male, 24
‍"I pretty much wear hiking boots or hiking shoes to work every day." – Male, 38
‍"I still dress pretty much at the same level. Maybe I've relaxed a bit and dress a little more casual." – Female, 35
‍"Usually one black and brown to rotate." – Male, 35
"I've been a teacher for 10 years. I wear the same shoes that I've always worn." – Female, 32

Have you changed the kinds or styles of footwear you wear to work over the past 5 years?
"YES" TAKEAWAYS
‍"I wear less heels and more flat or clog-style shoes." – Female, 45
‍"I purchase what is going to keep my feet comfortable." – Female, 44
‍"From high heels to flats to casual to now more dress. Different offices, different dress codes." – Female, 30
‍"More arch support. More heel comfort." – Male, 26
‍"I started my own business. Now I wear what I want." – Female, 28
‍"Went from business formal to business casual, dress shoes to athletic shoes." – Male 27
‍"I used to wear heels and boots a lot more than I do now." – Female, 34

Where do you primarily shop for your work footwear?