survey
Cold Weather Purchasing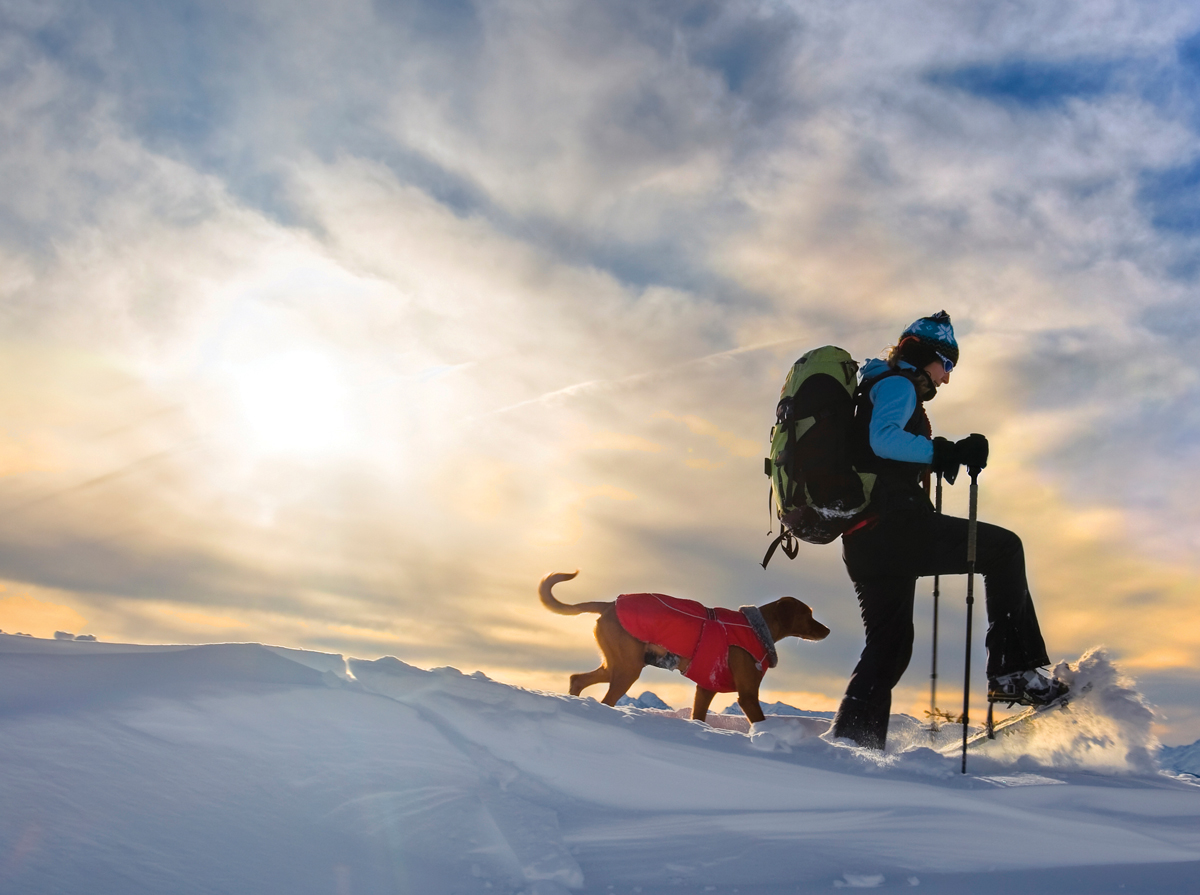 As winter rolls in we asked consumers for feedback on how they keep warm in the cold. Education around next-to-skin performance fabrics is paying off at the cash register with respondents reporting that base layer is a key layer in their cold-weather wardrobe. Fleece remains the go-to-favorite in the mid-layer category with 55 percent of respondents opting for polyester fleece followed by 22 percent of respondents choosing wool. Questions regarding the value of hangtags and labels generated interesting results: some respondents focused on garment care, while others used labels to identify material content. And 78 percent of consumers surveyed replied that purchasing a garment described as eco-friendly makes them "feel good." The survey, conducted by MESH01, included 100 respondents, active men and women, aged 18-60, with an average age of 38 years old.
When dressing for winter sports do you "layer" your outfit to achieve maximum warmth?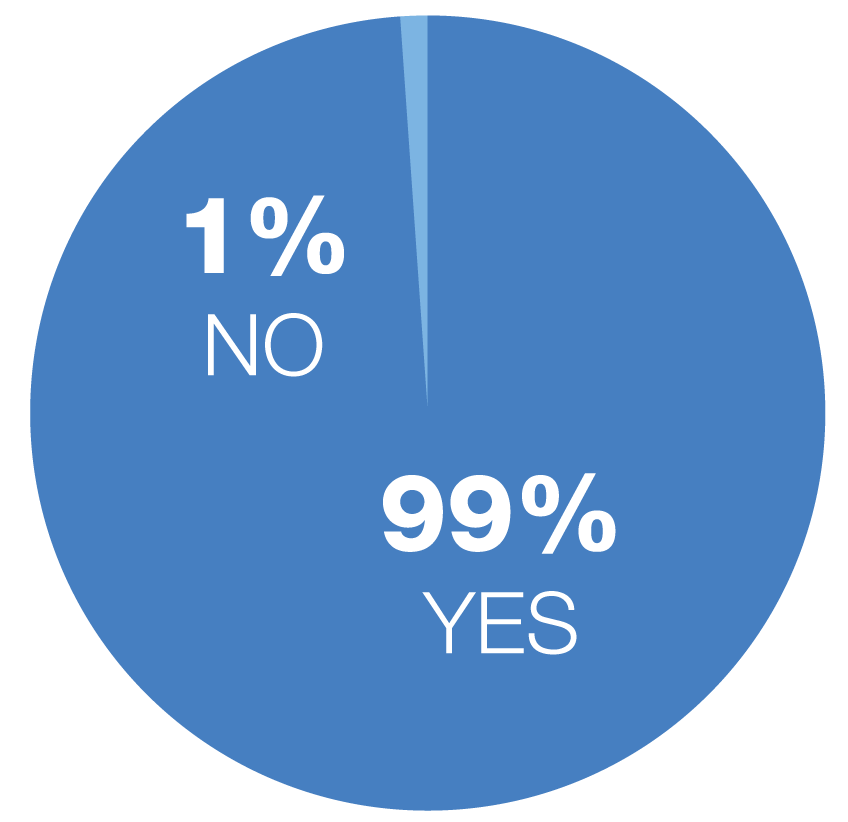 When dressing for winter sports do you "layer" your outfit to achieve maximum warmth?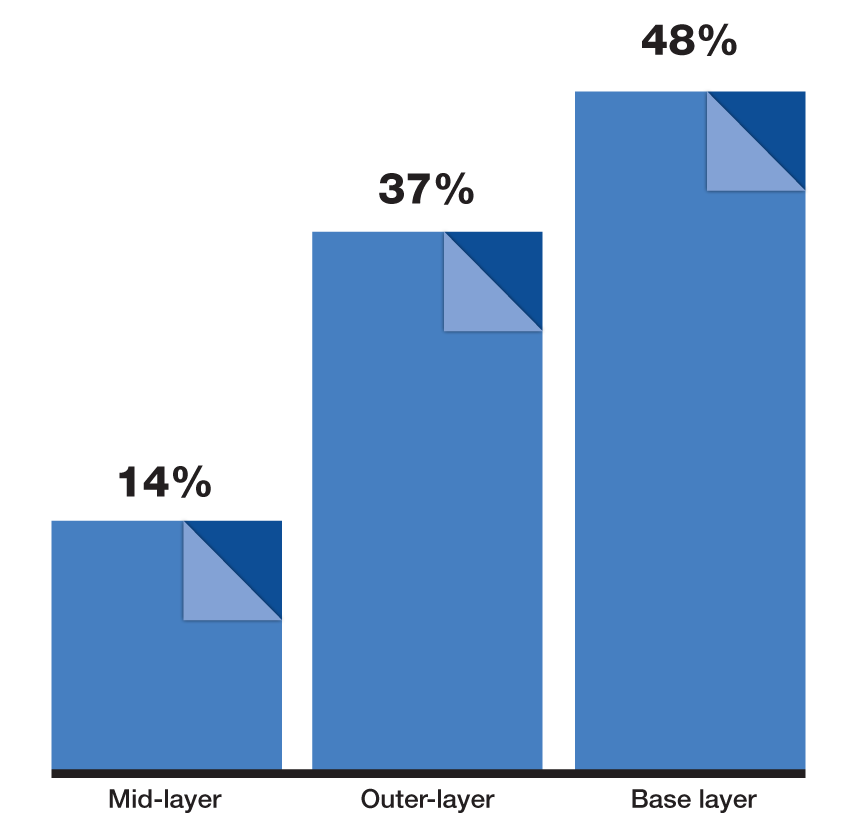 "Tough question. It really depends on wind conditions, temperature and precipitation. I live in Maine and I never go anywhere without a waterproof layer. Summer or winter. My mid-layer has become very important for regulating heat." Male / 60
"The outer layer is very critical as conditions may change quickly. A proper water and wind repellent layer that can be removed and reapplied quickly is best as conditions and body temperature changes Male / 47
"Though all are important to make the system work, I focus on the base layer to ensure proper moisture-wicking away from the skin." Male / 48
"The base layer sets the stage for everything else. If you are not warm and protected at the core, you won't be warm or appropriately protected at any other level." Female / 47
"Base layers are most important unless it's extreme weather then the outer layer is more important – being waterproof or windproof." Male / 38

In terms of base layer, what is your fabric preference?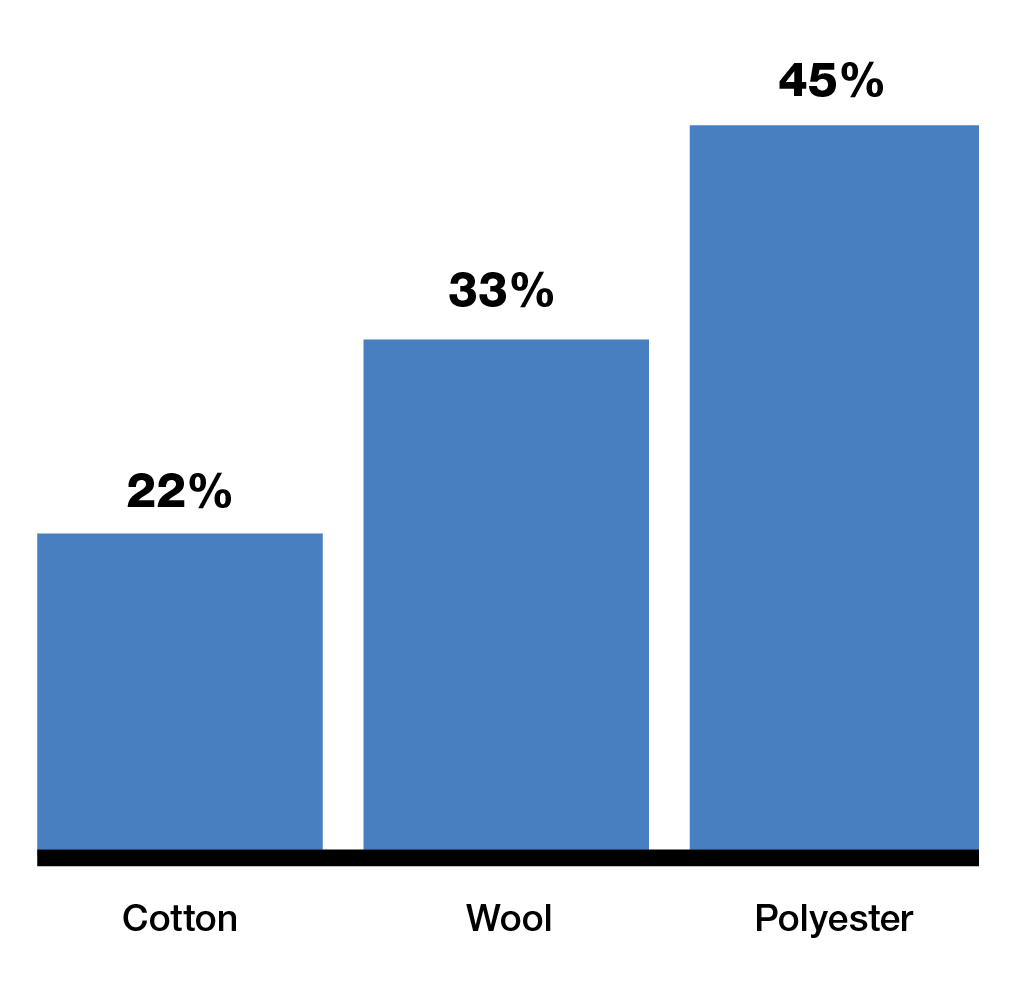 In terms of mid-layer, what is your fabric preference?
What are the most important factors that influence your purchasing decision when buying garments for outdoor sports.
With ocean plastics pollution a growing concern, are you buying more active apparel made with natural fibers?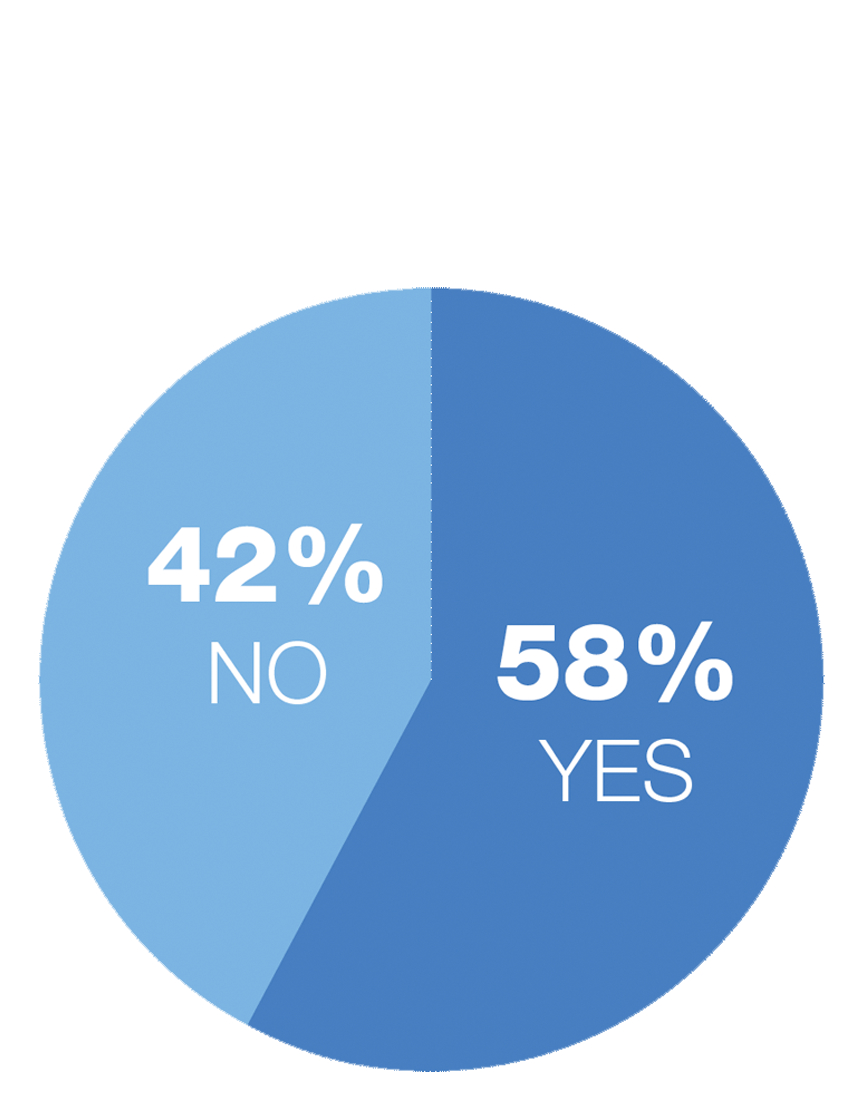 Is all the talk about tariffs and higher prices on products made outside the U.S. impacting your purchasing decisions?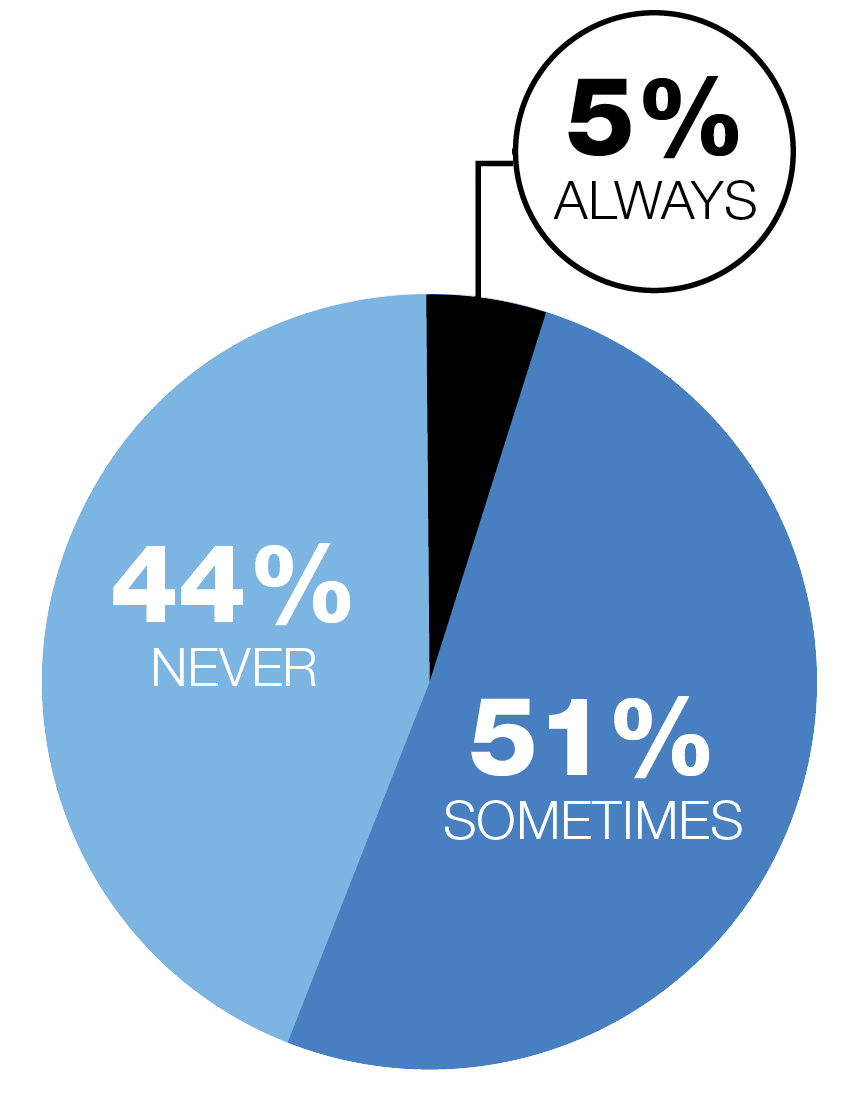 Does it make you "feel good" to purchase a garment described as eco-friendly?

What does the term "greenwashing" mean to you?
"When a company tries to make something seem environmentally friendly, but it might not really be." Male / 38
"When an organization tries to make themselves look more environmentally friendly by spreading misinformation." Female / 30
"Washing laundry in colder water." Female 33
"Cleaning that doesn't impact the environment." Female / 38
"Making a product or service seem more environmentally responsible than it actually is." Female / 28
"False advertising to make their products or services seem more eco-friendly." Male / 41
"A story about a product that makes it sound green, but it's either not or it's not a unique property." Female / 40
"I hadn't heard the term until just now and looked it up. I believe there is a significant amount of it happening... corporate greed and ignorance." Female / 49
"Faking like you are about the environment and attempting to use that to sell product." Male / 28
"Using environmentally friendly soap." Male / 46
"Companies claiming to be green or environmentally friendly when in practice they aren't." Male / 26
"Adding supposed environmentally beneficial attributes to a product that are nebulous or unfounded." Male / 51
"Less water, less soap, less energy." Male / 38
"Marketing your product as eco-friendly when it isn't." Female / 38
"Non-detergent wash." Male 41